Others write about me

Das schreiben andere über mich
The tangible passes into the intangible and returns to the tangible.
This merging of material tangibility into the imaginarily intangible or from the volume into the surface can inspire agreement and understanding. For the expression of such an interpenetration exemplifies the intuition of nature.
Das Greifbare geht ins Ungreifbare und geht wieder ins Greifbare über.
Dieses Ineinander-Übergehen vom materiell Greifbaren ins imaginär Ungreifbare bzw. vom Volumen ins Flächenhafte vermag zum Mit- und Nachvollzug anregen. Denn der Ausdruck eines solchen Ineinanders versinnlicht exemplarisch die Anschauung von Natur.
Dr. Gabriele D. Grawe, Kunsthistorikerin
Excerpt of a speech in the Atelier NEUN, Mainz, opening of the exhibition "Nine Days", 1997

Auszug aus einer Rede im Atelier NEUN, Ausstellungseröffnung "Neun Tage", 1997
Siegfried Raeth regards painting as a process and outwits himself over and over again in order to overcome established routine. Klinkner: " Raeth fears nothing more than aesthetic standstill." Consequently, it is also the turn of the viewer to visualize the picture for himself, because, as the artist concludes: "I am a representative of ambiguity and want to challenge you."
Siegfried Räth betrachte die Malerei als Prozeß und überliste sich immer wieder selbst, um eingeschliffene Routine zu überwinden. Klinkner: "Nichts fürchtet Räth so sehr wie ästhetischen Stillstand." Dadurch sei auch der Betrachter am Zuge, sich interaktiv ein Bild vom Bild zu machen, denn, so formulierte es der Künstler abschließend: "Ich bin ein Vertreter der Uneindeutigkeit und will Sie herausfordern."
Leoni Rehnert:
Colored Challenge – The Fulda-born painter Siegfried Raeth exhibits in the Vonderau Museum

Farbige Herausforderung – Der gebürtige Fuldaer Maler Siegfried Räth stellt im Vonderau Museum aus
Fuldaer Zeitung, 27.10.1998
The motifs oscillate between "clear indications and hermetic encryption," according to (gallery owner) Liebau. Things would make sense in his head, says Raeth, but not necessarily to the viewer. These are highly calculated images, preceded by a long thought process. […] The iconography is not open to view, but the co-ordination of the motifs allows the viewer to reach his own interpretation.
Die Motive pendeln zwischen "klaren Hinweisen und hermetischer Verschlüsselung", so [Galerist] Liebau. Die Dinge ergäben in seinem Kopf einen klaren Sinn, sagt Räth, nicht aber unbedingt bei den Betrachtern. Es seien hochkalkulierte Bilder, denen ein langer Denkprozess vorausgehe. […] Die Ikonografie liege zwar nicht offen, durch die Abgestimmtheit der Motive aber könne der Betrachter zur eigenen Interpretation gelangen.
Hünfelder Land, 20.8.2008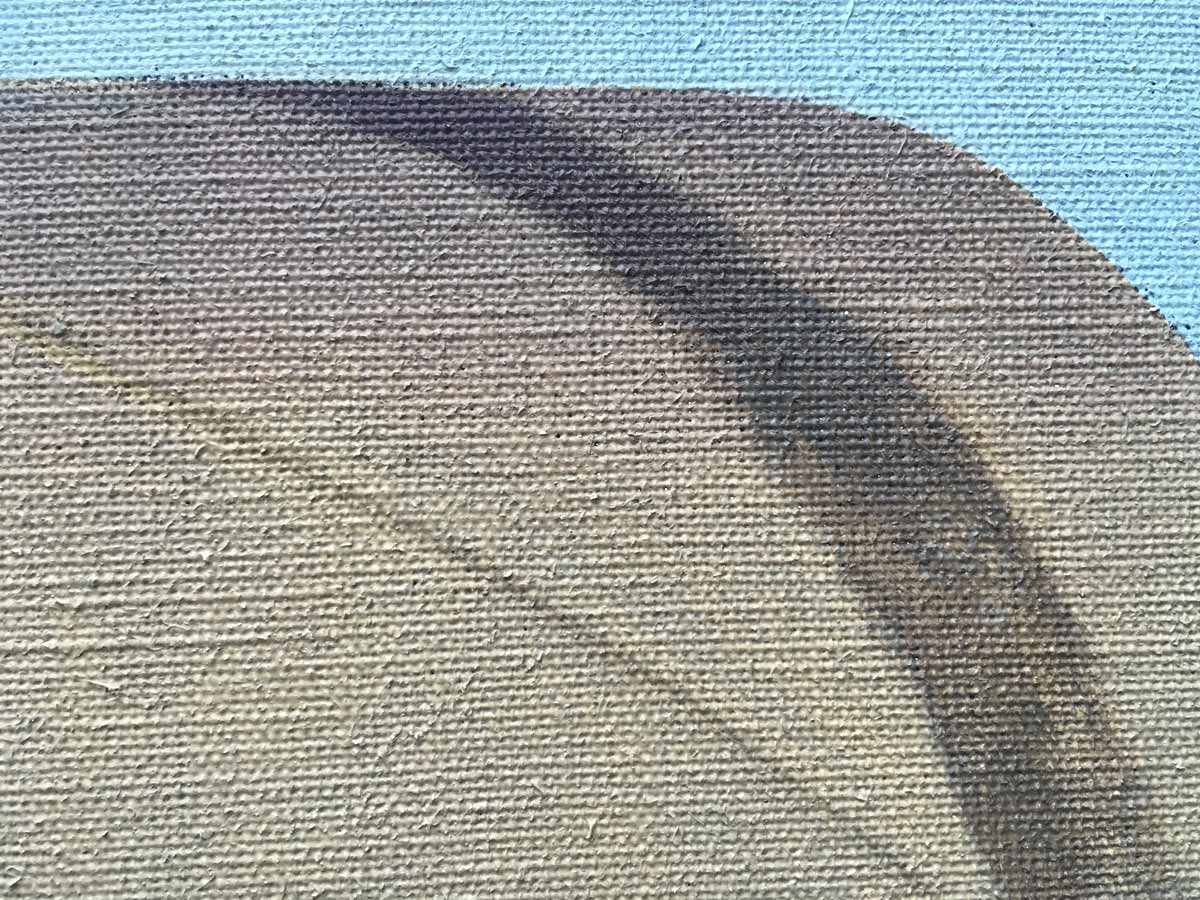 Raeth's colour chords are mostly composed of three or more colours, and there are always two or more colour values ​​in one painting that attract and repel each other. In order to achieve a balance of colours, however, Raeth coordinates the individual values ​​down to the tiniest nuances in such a way that none of them dominate and are so powerful as to continuously and unambiguously overlay the other values. Every colour value has just enough autonomy and adaptability that it can both assert and subordinate itself. The interaction of the colours, their power, and the meticulous rounding-off of their sound are a skilful interplay of assimilation and contrast that can prolong the impact of the image.
Räths Farbakkorde sind zumeist aus drei und mehr Farben gebildet und stets gibt es in einem Gemälde zwei oder mehrere Farbwerte, die sich anziehen und abstoßen. Um dennoch eine Balance der Farben zu erreichen, stimmt Räth die einzelnen Werte bis in die kleinste Nuancierung so gegeneinander ab, dass keiner von ihnen dominiert und mit seiner Kraft die anderen Werte anhaltend und eindeutig überlagert. Jeder Farbwert besitzt gerade soviel Selbstständigkeit und Anpassungsfähigkeit, dass er sich sowohl behaupten und durchsetzen als auch unterordnen kann. Die Wechselwirkung der Farben, ihre Kraft und die minuziöse Abrundung ihres Klangs sind ein gekonntes Zusammenspiel von Assimilierung und Kontrastierung, das die Länge der Bildwirkung hinauszuzögern vermag.
Dr. Gabriele Diana Grawe, Kunsthistorikerin
Enemy Territory – Image and Construct in the Painting of Siegfried Raeth.
Text excerpt from the exhibition catalog "Siegfried Raeth – Painting and Graphics", 1998
Feindesland – Abbild und Gebilde in der Malerei von Siegfried Räth.
Textauszug aus dem Ausstellungskatalog "Siegfried Räth – Malerei und Grafik", 1998
Raeth does not just portray his characters. His pictures contain stories, encrypted messages. They are visualized mental states.
Räth porträtiert seine Figuren nicht nur. Seine Bilder enthalten Geschichten, verschlüsselte Botschaften. Es sind visualisierte Seelenzustände,
Jasmin-Martina Walker:
Encrypted Messages – To the exhibition "Siegfried Raeth – Painting" in the Art Station Kleinsassen
Verschlüsselte Botschaften – Zur Ausstellung "Siegfried Räth – Malerei" in der Kunststation Kleinsassen
Fuldaer Zeitung/Hünfelder Zeitung, 23.10.1992
The artist has his own style and he does not care about unambiguousness. He creates his own imagery with virtuoso colouring and a private code of shapes. Those looking to access them are welcome to do so and should prepare for a rewarding challenge.
Der Künstler hat seinen eigenen Stil, und an Eindeutigkeit ist ihm nicht gelegen. Er schafft sich mit virtuoser Farbgebung und einem Privatcode der Formen seine eigene Bildwelt. Wer Zugang zu ihr sucht, der ist herzlich willkommen und sollte sich auf eine lohnende Herausforderung einstellen.
Bea Nolte-Schunck:
Inspiring Complexity – To the exhibition with works of Siegfried Raeth in the Fuldaer Vonderau Museum

Anregend vielschichtig – Zur Ausstellung mit Werken von Siegfried Räth im Fuldaer Vonderau Museum
Fuldaer Zeitung, 11.11.1998
The images of suggestive beauty have a lasting associative effect and open up further levels of meaning to the viewer.
Die Bilder von suggestiver Schönheit wirken assoziativ nach und öffnen dem Betrachter weitere Bedeutungsebenen.
Christa Desoi:
Art, bursting with power – To the exhibition in the Gallery Liebau, Burghaun
Kunst, strotzend vor Kraft – Zur Ausstellung in der Galerie Liebau, Burghaun
Hünfelder Zeitung, 19.8.2008